3D Printing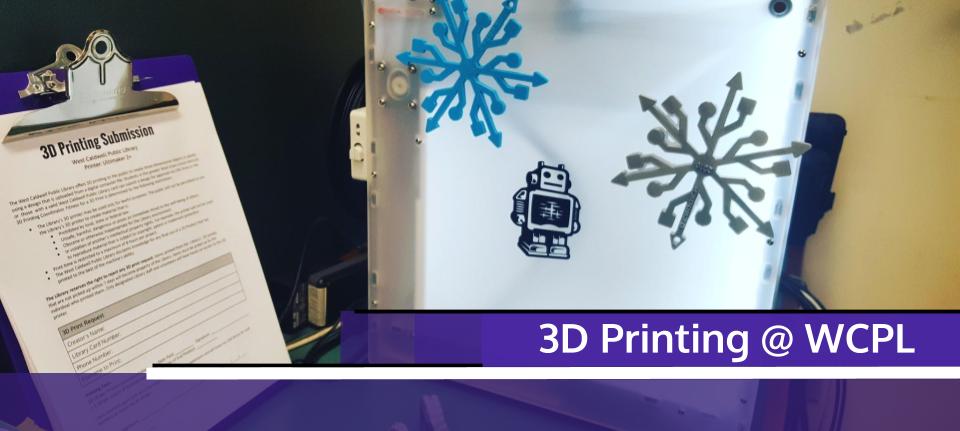 West Caldwell Public Library currently has one 3D Printer, an Ultimaker 2+, and can print up to 3-4 items a day. The standard fee for 3D Printing is $5.00 for WCPL card holders and $10 for non-cardholders, with additional charges of $0.50 per ounce of the completed design.

Resources to design 3D materials are free online and accessible for most ages.

The library uses biodegradable plastics, or PLA, to print objects no larger than 12×12 inches. Time restrictions apply. Colors include Lime Green, Light Blue, Black, Silver, and Purple. Currently, we are not able to print with more than one color per a project. To see detailed print requirements, please refer to the 3D Printing Release Form in this post.