Minecraft Club
Please update to the latest version of Minecraft.
It is recommended to update before attending to reduce troubleshooting.
Rotating Thursdays @ 3:30 pm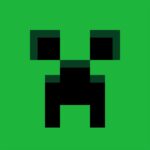 Create & collaborate with friends.
Minecraft Club is an in-person collaborative, world-building program that utilizes STEM education and team-building exercises.
Copy of Minecraft (Bedrock Edition) + Compatible Device
For Smart Devices: Purchase Minecraft Pocket Edition from your app shop.
For PCs/Laptops*: Purchase Minecraft from minecraft.net.

*Chromebooks do not support Minecraft.
Join our Library Server. Online Play is not-yet-rated and space is limited.
No posting of lewd or inappropriate content.
Do not engage in any form of harassment.
Do not interfere with other user's builds unless given express permission.
Building is only permitted in undeveloped sections of the map.
There is a maximum of 10 participants at a time, including the host.
The West Caldwell Public Library is not affiliated with Mojang Studios.