Minecraft Club
Rotating Thursdays @ 3:30 pm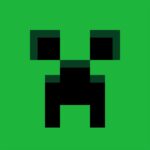 Create & collaborate with friends.
Minecraft Club is a collaborative, world-building program that utilizes principles of STEM education and team-building exercises.
It is recommended to attend your first session in-person.
Personal copy of Minecraft (Bedrock Version)
Minecraft-compatible device
High-speed internet connection
The following are instructions on how to join the West Caldwell Public Library server (known as a Realm). Online Play is not-yet-rated and space is limited.
Click on Open Minecraft -> select Play -> select Friends -> select Join Realm
If prompted for a passcode: EjabsdupAae
Your request to join our server will be submitted, pending approval.
Play on our server during active program times.
Do not post any lewd or inappropriate content, or participate in any form of harassment.
Do not interfere with other user's builds unless given express permission.
Building is only permitted in undeveloped sections of the map.
There is a maximum of 10 participants at a time, including the host.
The West Caldwell Public Library is not affiliated with Mojang Studios.