MeeScan
Last year, the West Caldwell Public Library launched the meeScan self-checkout tool at the library. MeeScan is a cloud-based self-checkout system that allows you to use your smartphones, tablets, or a library provided iPad to check out materials anywhere in the library. The system uses the built-in camera of your smartphone or tablet to scan the item barcode, allowing for quicker service. meeScan is user-friendly, simple to setup, and helps limit long wait times!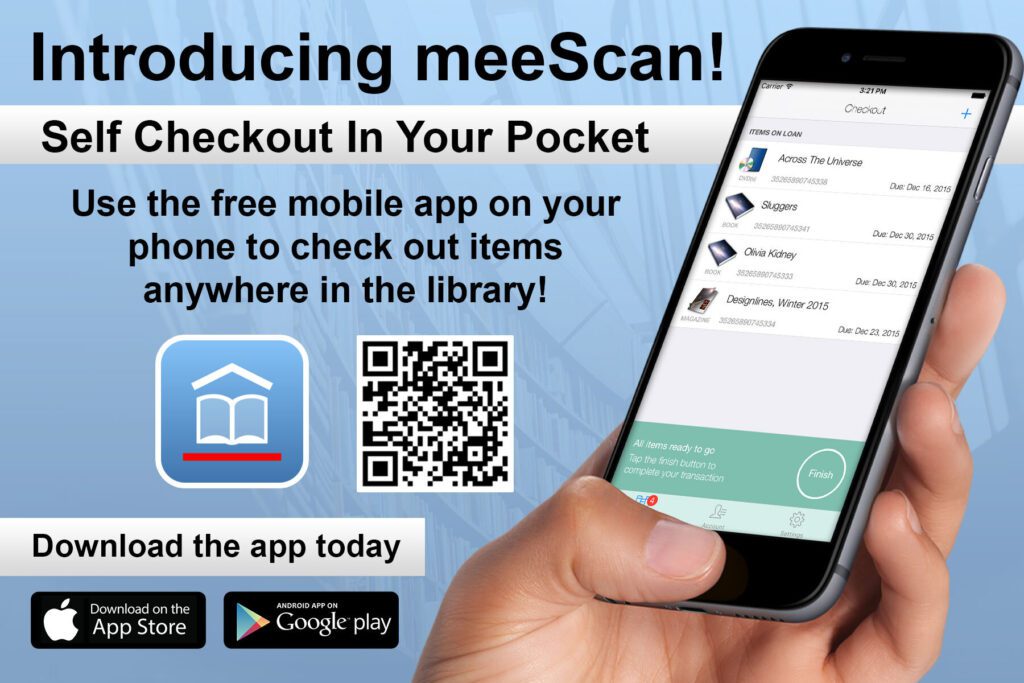 How to Use meeScan
Download the meeScan App
Visit your app store and search for "meeScan." Download and open the app on your device. Allow meeScan to access your camera and to send you notifications.
Activate meeScan
Touch "START" at the welcome screen. Note: If your device screen is very small, you may have to scroll down to see the button.
If asked, please allow meeScan to use your location.
Use meeScan
Touch "START" at the welcome screen.
First time around, you'll be asked to scan or enter your library card number and your PIN code. Please ask for help if you're not sure what to enter. In the checkout screen, use the "+" button to check out items.
Deactivate items
Make sure to deactivate your items at any meeScan station before leaving.
Your app will automatically show deactivated items and indicate when you're ready to go.
Touch "FINISH" button.
Check Out with meeScan today!